VITA SUPRINITY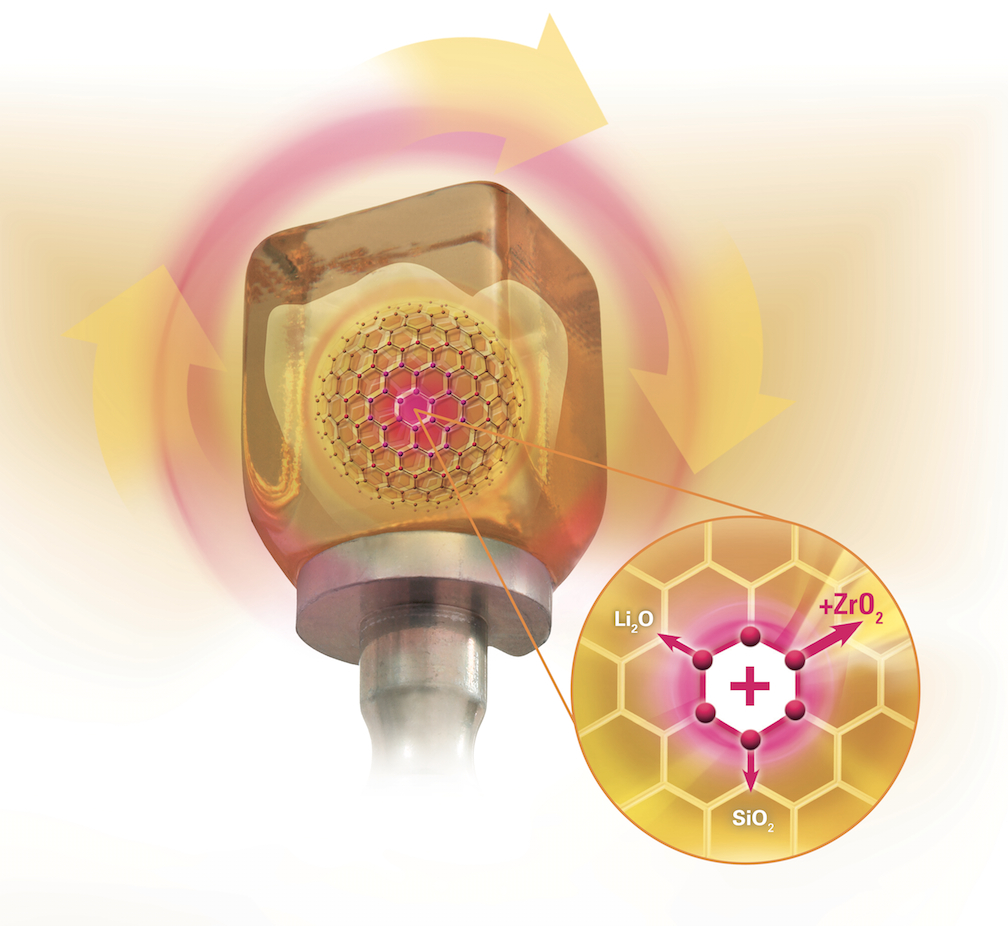 VITA Zahnfabrik offers VITA SUPRINITY, a new generation of glass ceramic material products. With the aid of an innovative manufacturing process, glass ceramic is enriched with zirco- nia (approx. 10 % by weight). The result is the world's first zirconia reinforced lithium silicate ceramic (ZLS)*.
This new glass ceramic features a special fine-grained and homogeneous structure which guarantees excellent material quality and consistent high load capacity, as well as long-term reliability. The material also offers outstanding processing characteristics such as easy milling and polishing.
Thanks to the excellent translucency, fluorescence and opal- escence of this new glass ceramic material, VITA SUPRINITY provides excellent esthetic properties and offers a wide range of indications that includes anterior and posterior crowns, suprastructures on implants, veneers, inlays and onlays.
System compatibility:
VITA SUPRINITY can be processed with Sirona's CEREC or inLab MC XL systems, software version 4.2 or higher. Practices or laboratories with a Sirona milling system with a different system configuration can alternatively select lithium disilicate ceramic in the material menu for processing.