VITA YZ® T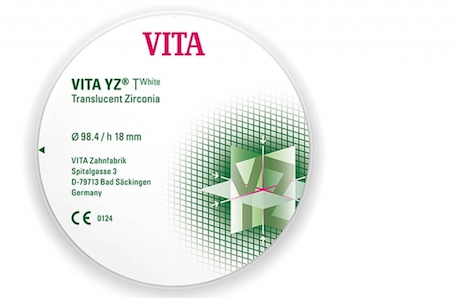 Thanks to its remarkable strength (approx. 1,200 MPa),
VITA YZ T can be used to fabricate delicate substructures for crown and bridge restorations with a high precision of fit.
For exact shade reproduction, there is a system of matched components available for VITA YZ T, including coloring liquids, stains and veneering ceramic.