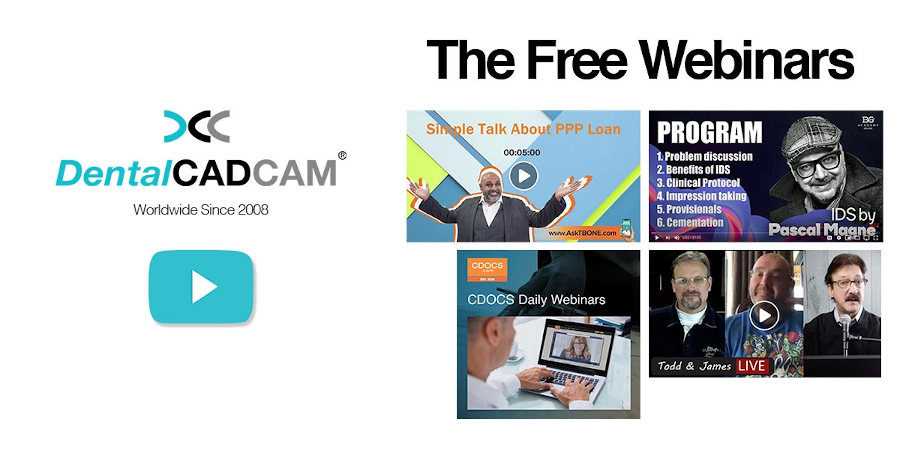 P
P
Okay, one of the big positives to come out of all this has been the open sharing of clinical information during the last weeks! Wow, there are so many webinars happening out there, we are all spoiled for choice. But here at DCC we have taking in all the webinars we can, and today we have a few gems for you. So, grab yourself a coffee or tea and a bisquit because there is a lot to learn from some of the best in digital dentistry.
P
P
First up, our friends at CDocs. While normally their content is behind a pay wall, CDocs has been offering some free webinars worth watching. Doing so, you get a good idea how professional CDocs is with everything they do. Definitely one of the best CEREC resources available today: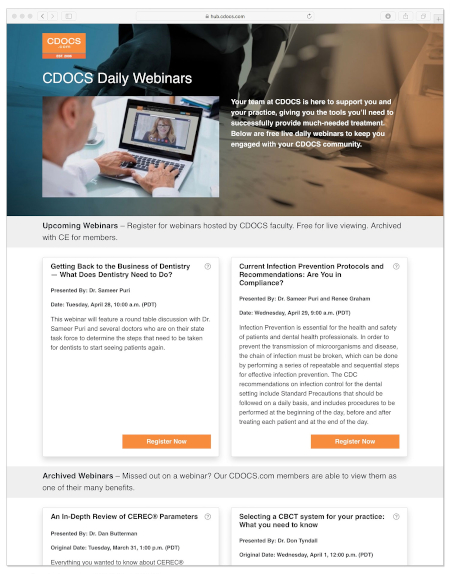 P
P
And now for something very new - Belograd Academy has an impressive Youtube channel where they have collected many CEREC-related videos - all for free. We grabbed this one first because, well, it's Pascal Magne, one of the most influencial dentists in our time, where he talks about his topic - Immediate Dentin Sealing: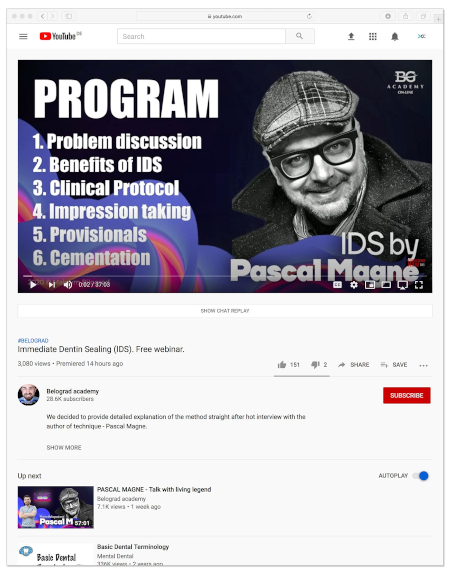 P
P
Dr. Todd Ehrlich has been teaming up with Dr. James Klim for a series of free webinars. Here is one with Dr. Alex Nudel you can watch on Facebook: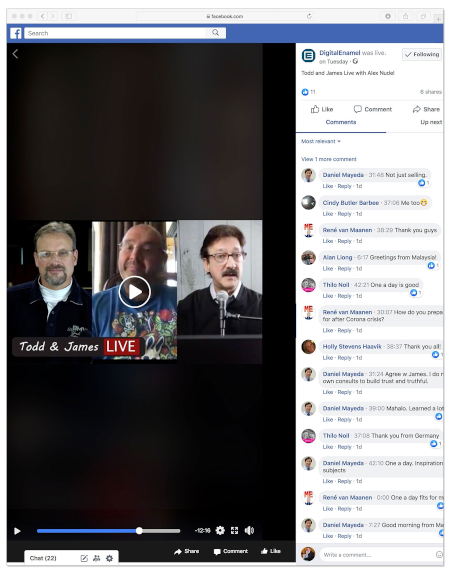 P
P
T-Bone Speaks - Dr. Tarun Agarwal, longtime CEREC user, trainer, speaker with one of the best rags-to-riches stories we've ever heard a dentist tell, has been releasing free webinars every Tuesday. Be sure to check out the next one and, well, if you can, make sure you see T-Bone speak at least once in your life. It's worth it!
Register for the next T-Bone Speaks webinar: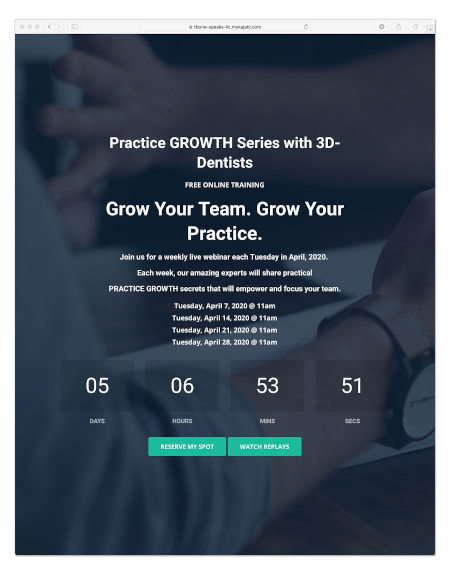 P
P
You don't have to register for this presentation from T-Bone about the PPP Loan, it's available on FB: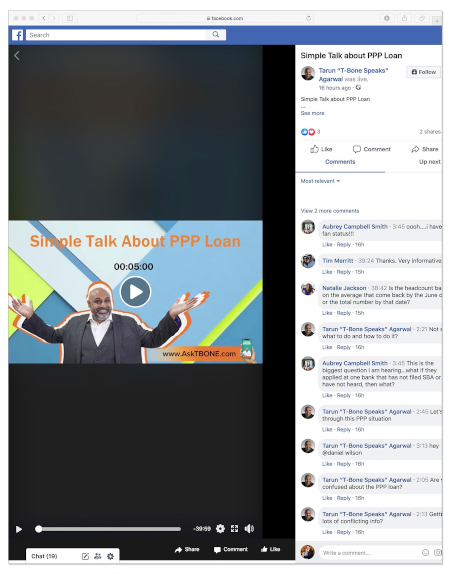 P
P
Patterson Dental - the world's most successful CAD/CAM dealer by far, has a tremendous wealth of CEREC resources and information. They also run many hands-on events and webinars. Make sure you check out the events from the San Diego Branch - they are run by our friend Remo Sagastume - one of the longest-serving CEREC Specialists in the world, a great guy and a phenomenal community builder: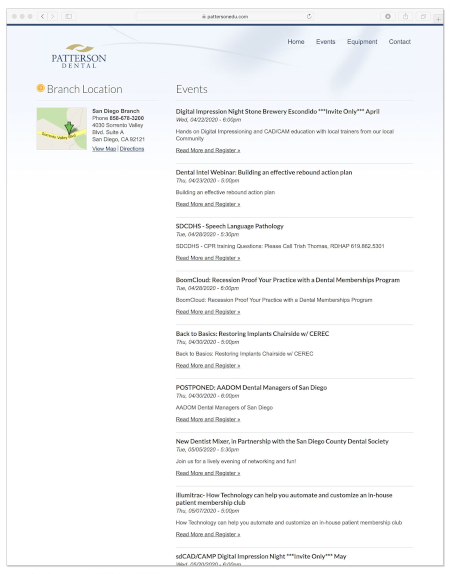 P
P
Last but not least, DS has many webinars running on all kinds of topics, not only CEREC: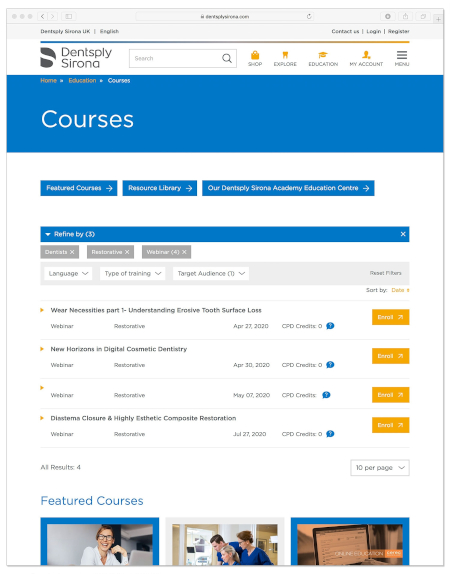 P
Well, there you have it, some curated videos for your educational pleasure. Enjoy, learn and keep growing people!
Happy Milling,
Your DCC Team
P
P
P
P